About Zambia Online Businesses Inc – How Do I Help You Build A Thriving Online Business?
Hi, I'm delighted you have you here.
I once lack a clear perspective for my blog. I was overwhelmed by all the information out there.
Now, I want to share what I've learn with you so you can build a business with clear step by step to succeed.
My name is Justine Chongo Hoods.
In 2017, I stumbled upon ways to make money online. Through trials and errors, I've learned what really makes you money online and what it takes to get there.
I am not an expert. But I can teach you how you can truly profit from affiliate marketing, display ads and online selling through a blog or website.
Husband – work from home
My method: Instead of sending traffic to affiliate links and make occasional sales, I go through a step by step process to build an authority site where I can earn passive and long term commissions.
What NOT to expect?
I will NOT teach you to succeed overnight with affiliate marketing business. I will NOT suggest you to rely on affiliate marketing solely neither. And I will NOT teach you any spamming method to earn quick.
I can't guarantee you success just because you read the site. Standing out from competition and earning money online with affiliate marketing requires a lot of work.
What to expect from me?
I provide step by step guide to help you accomplish valuable things such as:
Get to know which tools you should need to work smart and reduce your online business tasks and get more time to spent on other things.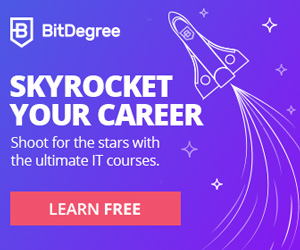 Best Tools I Use
1.- a reliable web host:
I use Word press to host Zambia Online Businesses Inc.
They offer WordPress managed hosting, shared hosting plans and cloud hosting. They give free cloud to deliver your website faster cross the globe. It fits new comers and is scalable. You get free migration if you were hosted somewhere else and want to move.
2.- a link tracking tool
An affiliate needs to keep track on his performance. You can achieve this by tracking links with parameters.
I achieve this using Google Analytics to get to know where my converted visitors come from, Thirsty Affiliates or WP Dynamic Link to cloak my affiliates links, and I insert tracking parameters within affiliate programs dashboard.
3.- a social media scheduling tool:
I use Tailwind to schedule social media updates. Consistency is key to build a social media community around you. People that trust you and buy from you.
4.- an email marketing software:
Mailerlite is the email marketing software that I use and recommend. It is free to up to 1000 subscribers.
You can send automated email series to your email subscribers and target them on autopilot with tags and segment.
5.- A keyword research and analysis tool:
I use Google Keyword Tools and Semrush to gather data that help me target an audience and create content that get hundred of traffic every month. They help me also discover the profitable keywords that bring most of my revenues.
Thus, an affiliate marketer who want to own an affiliate business online can't live without these tools.
Stay in touch…
You can read our most recommended tools on this dedicated page.
Feel free to reach out to me any time using the form on Zambia Online Businesses Inc contact page.